Available Horses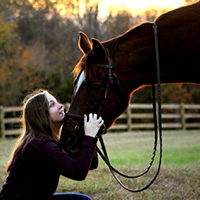 New Start horses begin their new careers at one of our foster farms. We select foster farms that can provide the facilities, experience and expertise to help our horses make the transition from race horse to their new career.
Most New Start horses are eligible for the Retired Racehorse Project's $100,000 Thoroughbred Makeover
Below is the contact information for our foster farms who are committed to pairing an adopter with the horse that meets their needs.
NEW START FOSTER FARMS
Becky Weik
717-405-8914
Abbie Fischer
610-573-0143
Tammie Stark
717-419-2804
Bonnie McRae, After The Races
919-741-9819
Kasi Zimmerman
814-280-2425
Renee Donahue
609-617-9247
Nina Lyman
610-348-4338
Kim McVeigh
570-367-0716
Toni Tobin
570-461-3639
Sondra Fallon
570-240-1097
Brooks Von Nieda
717-278-8374
Jennifer Tabisz
603-238-7042