Donate A Horse to New Start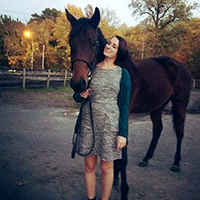 New Start Committee's mission is to find suitable, safe homes for horses stabled at Penn National who are no longer racing.
The Committee's goal is to accommodate all horses, regardless of physical condition.
The donation process is:
Horse's owner or trainer must complete a Donation Application and return it to the Committee
Members of the committee will inspect the horse
New Start's full committee votes on whether to accept the horse
Owner assigns ownership of horse to New Start
All effort is made to expedite this process.
Horses must meet one of the following eligibility requirements to be considered for the program:
Horse's trainer must have made 50% or more of all North American starts at Hollywood Casino at Penn National Race Course (HCPNRC)
Horses with more than 10 lifetime starts must have made a minimum of 7 of their last 10 starts at HCPNRC
Horses with 3-10 lifetime starts must have made 70% or more of their lifetime starts at HCPNRC
Horses with less than 3 lifetime starts must have trained at HCPNRC with a minimum of 3 published works located at HCPNRC and received their gate card at HCPNRC
Male horses must be gelded
Horses not meeting the above eligibility requirements may be submitted to the Horse Adoption Committee and will be considered on an individual basis.
If you are interested in donating a horse, please download the application by clicking on this Donation Application link.
For more information about New Start, contact Lauren Zagnit, Program Coordinator, at 717-645-6615.