Horse Donation Application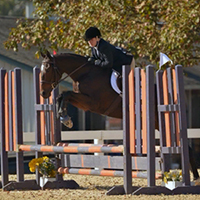 Click here to download the Horse Donation Application
Completed donation applications can be submitted by:
Fax to: 717-469-7714
Mail to: 1541 Mumma Rd, Harrisburg, PA 17112
Members of the committee will inspect the horse (horses must be on HCPNRC's grounds).
New Start's full committee must vote on whether to accept the horse.
All effort is made to expedite this process.
For more information about New Start, contact Lauren Zagnit, Program Coordinator, at 717-645-6615.
All forms and applications on this Web site require Adobe Reader to open.
Click to download the free Adobe Reader.