Foster Farm Racehorse Adoption Agreement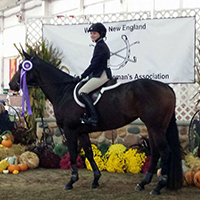 Click to download the Foster Farm Adoption Agreement
Completed foster farm adoption agreements can be submitted by:
Fax to: 717-469-7714
Mail to: 1541 Mumma Rd, Harrisburg, PA 17112
For more information about New Start, contact Lauren Zagnit, Program Coordinator, at 717-645-6615.
All forms and applications on this Web site require Adobe Reader to open.
Click to download the free Adobe Reader.