Adoption Update Form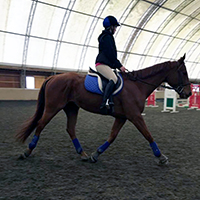 Click here to download the Adoption Update Form
Completed update forms can be submitted by:
Fax to: 717-469-7714
Mail to: 1541 Mumma Rd, Harrisburg, PA 17112
New Start requires all adopters to file updates and provide pictures of our horse at two, five, nine and twelve months following the adoption. We feature our graduates on our alumni page.
For more information about New Start, contact Lauren Zagnit, Program Coordinator, at 717-645-6615.
All forms and applications on this Web site require Adobe Reader to open.
Click to download the free Adobe Reader.